June 26 2018

Q&A: Cinéhaïku competition winner Daniel Lezama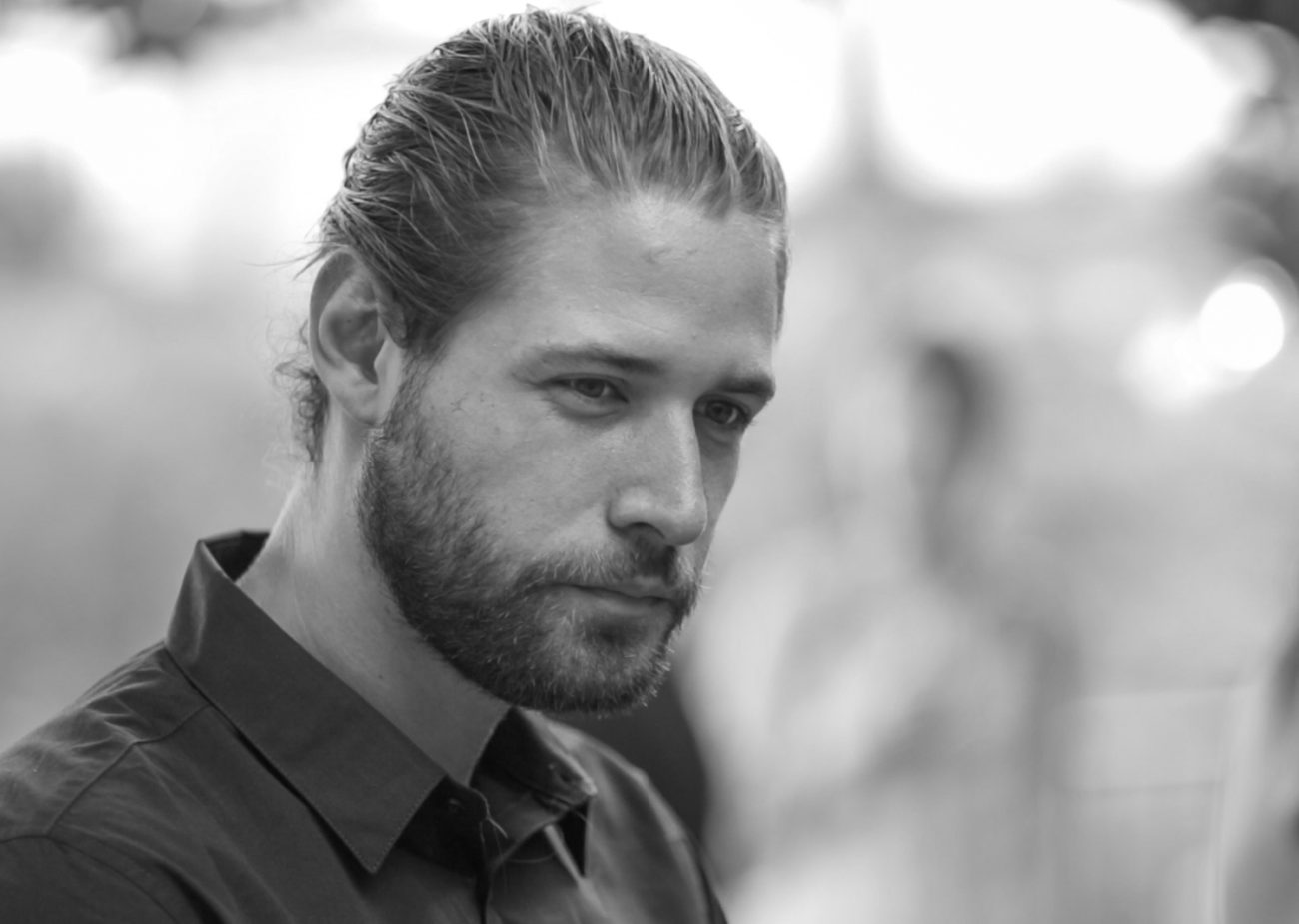 Born in Mexico, Daniel Lezama studied international relations in his home country before deciding to pursue his passion for film at Cuba's International Film and TV School (EICTV).  Since 2001 he has worked on several short films including "Dedicatoria", "Amores", "Acaso su Silencio". He has also co-directed the documentaries including "Bajo un Nuevo Sol".
Speaking to Cinéhaïku in Gordes, with a dramatic thunderstorm to set the scene, Lezama tells us how he got involved and what his plans are for the future.
CH: How did you get involved in Cinéhaïku?
DL: I found out about this festival back in January when a professor recommended that I visit their website to find out more. It is interesting that in 3 plans you count only with 30 seconds, which forces you to synthesize your message in the most efficient way. I think this is what drew me, because it seems easy to make a movie of 30 seconds, but when it comes down to conveying a concise idea, that's where the difficulty comes. That's when I decided to participate.
CH: What is your Cinéhaïku "Time Stands Still" about?
DL: Well, the idea that I had for this piece that I have shown was to represent in a poetic way the passing of time and how bodies are related to it. In a way, when we are born, we move forward and at the end, we still keep going while time passes. I think it is like running in perpetuity.
CH: Do you have any ideas yet as to what your $5,000 prize will go towards?
DL: I will use it for the documentary I am preparing at this moment, called 'Campoamor', a theatre where its last curtain fell in 1965 and for which one man still cares for and calls it home. I am currently filming this back in Cuba.
CH: What are you highlights from the festival?
DL: Something that I absolutely loved about the festival was the hospitality. It's incredible to have the opportunity to meet directors, poets, writers, artists, museum curators and all that warmth that they offered. I felt like I was amongst friends discussing film. Also, the city of Gordes is so impressive. It is like a story book tale with its castle, its people, the weather – everything was great.
CH: What tips would you give to anyone out there wanting to participate in next year's Cinéhaïku competition?
DL: A few tips for people looking to create their Cinéhaïkus is that to first feel what they want to convey, to be visceral, not to create a script, to come really from a poetic and experimental angle. Also, to think about the piece considering sound. And lastly, be more specific with what you want to present. I think that to create this type of piece helps a lot to develop a filmmaker's thinking. (It helps) to bring a new way to think, another form of creation that helps for bigger pieces such as documentaries, movies, short films, etc… That's why I think it's really interesting to create Cinéhaïkus. It is a great way to capture all the feelings and all that you want to say in a short time.