About Cinéhaïku

Contest


Cinéhaïku is back for a new edition!

For this new year, some changes invigorate the very short film contest. To discover all about this new edition, have a look on The contest 2023.

Previous editions

The winning films of the 2019 competition, the work of students from UCA (University for the Creative Arts – UK), as well as three films made by guest artists – Mali Arun (France), Buhm Hong (Korea) and the duo Jingfang Hao and Lingjie Wang (born in China, living and working in France) -, were presented on the occasion of the contemporary art fair artgenève at the end of January 2020, and proudly sponsored by the perfume brand Floraïku. 

The third edition of Cinéhaïku took also place at argenève in 2019, but everything begins in the town of Gordes, in the Luberon region of southern France, for the first and second editions. The Cinéhaïkus were displayed inside the castle of Gordes, providing festival-goers with a true moment of poetry suspended in time. The president of the jury was the Film Director Naomi Kawase and the jury was composed by Clara Molloy, Director of the Cinéhaïku Association; Thomas Clerc, author; Jean-Hubert Martin, curator; Christophe Rey, photographer and writer; Tsutomu Sugiura, President of the Maison de la Culture du Japon in Paris; Xavier Veilhan, artist and Alexandra Fain, Director of the fair Asia Now Paris.






OFFICIAL SPONSORS


Carved into the rocky outcrop of a hill in the Luberon region of France, the medieval town of Gordes is one of the most beautiful villages in France, with its steep cobbled paths that meander between lofty houses made of the same rock as the cliff it clings to. The ancient town is home to hundreds of years of history and legends.


The Parisian fragrance house was founded in 2007 by Clara Molloy and her husband John, forging its identity around magical destinations and potent raw materials. Drawing on vast experience working with photographers and illustrators since its creation, Memo is pleased to continue its ongoing commitment to art by supporting young audiovisual talent through its partnership with the Cinéhaïku association and its visual poetry festival.


Launched in 2017 by Clara Molloy and her husband John, Floraïku is a fragrance house that views perfume as poetry, forging its identity around the magic power of words and concise formulas composed of more than 50% natural ingredients. Floraïku draws its inspiration from Japanese culture. Its purity and subtlety inspire Clara to imagine something new: a different fragrant story, through its three collections based on ceremonies and the concept of "shadowing". Luxury is rediscovered with a touch of poetic rêverie.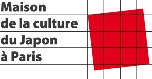 The MCJP represents both the traditional and contemporary aspects of Japanese culture in France. The cultural body, which celebrated its 20th anniversary last year, offers an eclectic and diverse view of Japanese culture through eight main activities: exhibitions, performances, cinema, conferences and a library. Recently, the MCJP has also focused on the promotion of Japanese language and culinary culture. Japanese culture can also be explored by participating in tea ceremonies, calligraphy, ikebana (flower arranging), origami and manga.
BECOMING A SPONSOR
Cinéhaïku is an exciting young festival bringing together filmmakers, artists and the wider public to share in their love of poetry and film. If you are interested in becoming a sponsor or partnering with us, please email us at contact@cinehaiku.com .