June 1 2018

« Time Stands Still » by Daniel Lezama named Cinéhaïku of the Year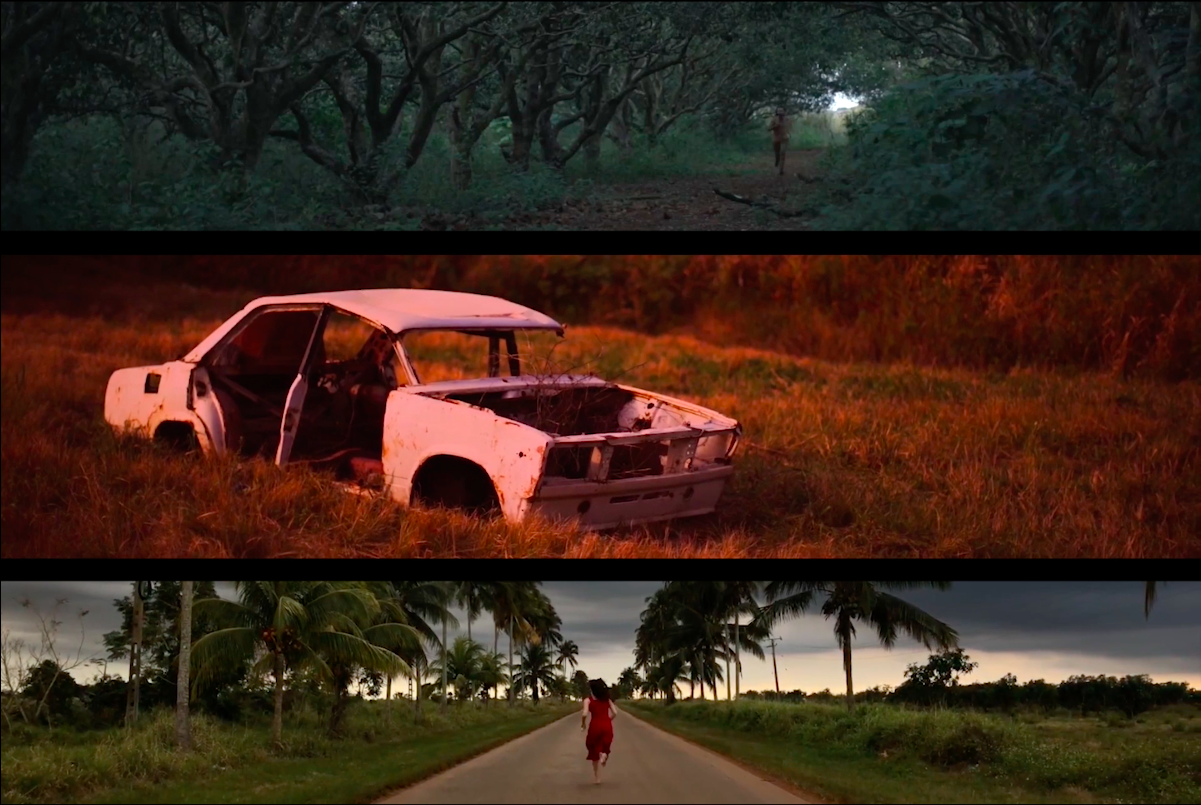 Mexican filmmaker Daniel Lezama has won the coveted 2018 prize for the best Cinéhaïku of the year for his film "Time Stands Still".
Lezama, a Masters student at the International School of Film and TV in Cuba (EICTV), was selected from a shortlist of 15 finalists after receiving the most number of points from an 8-strong jury from the art and literary world.
Jury members included award-winning Japanese film director Naomi Kawase, authors Christophe Rey and Thomas Clerc, artist Xavier Veilhan, Cinéhaïku director Clara Molloy, AsiaNow festival director Alexandra Fain and Tsutomu Sugiura, President of the Maison de la Culture du Japon à Paris, and curator Jean-Hubert Martin.
Speaking at a prize-giving ceremony held on the opening day of the Cinéhaïku Festival, in Gordes, Lezama said he was delighted to have won and added that the $5,000 prize would be used to fund his next documentary film about an old theatre in Cuba that had its last curtain call in 1965.
"Festivals like Cinéhaïku help promote a different way of thinking and a different way of how we create cinema. It also allows young artists to develop and spread their work. Thank you for this opportunity."
His winning Cinéhaïku, filmed in three parts and 30 seconds, shows two figures running both towards and away from the camera, through a densely wooded forest and along an open tree-line lined road. The two scenes are punctuated by an image of an abandoned car that has succumbed to nature with time – its motionless state in stark contrast with the urgency of the moving figures.
"The idea that I had for this piece was to represent in a poetic way the passing of time and how bodies are related to it," Lezama said of his film. "In a way, when we are born we move forward and at the end, we still keep going while time passes. I think it is like running in perpetuity."
The launch of the Cinéhaïku Festival, which took place from 31 May to 15 June, was celebrated with an opening cocktail attended by guests including members of the jury, Gordes council, press, and the artists who exhibited their specially-commissioned films at the festival.
Opening the event, the Mayor of Gordes, Mme Françoise Rambau, said: "This year marks the second edition of the Cinéhaïku exhibition in the town of Gordes, where once again talented contemporary artists shed light on this art form full of poetry and imagination. Displayed at the heart of Gordes, in the town's historic castle, these short films inspired by Japanese haiku poetry bring a fresh new poetic twist full of power and colour."
John Molloy, president of Memo International, a sponsor of the Cinéhaïku Association, said: "Two years ago the town of Gordes took a chance in promoting our little-known festival and it has since grown to include participants from close to 30 countries."
"It is a great pleasure for us to share this passion and to watch it grow. It gives us ideas for the future because what we are doing is sowing the seeds for the future. We don't know where we will be in 10 years but if we have imagination, courage and conviction in a few years we will be part of something extraordinary."
Cinéhaïku director Clara Molloy said the idea of holding the festival in Gordes came to her after an inspiring trip to the medieval hilltop town: "We were captivated the first time we visited Gordes. That feeling of surprise is the same feeling you have watching a good film and is what we wanted to create watching Cinéhaïku- that moment of suspense."
John Molloy added: "Cinéhaïku is something democratic: anyone can participate as long as you have a phone.  The only criteria is talent. It is international, there is no single language, it is modern and digital, and we want to inspire people to take part.
"I hope that step by step between now and ten years time we will create a Cinéhaïku festival in countries across the world centred on a main event here in Gordes."